Halloween Popcorn Balls combine mini candy corn and seasonal sprinkles with the traditional popcorn to make a fun treat that is perfect for spooky season!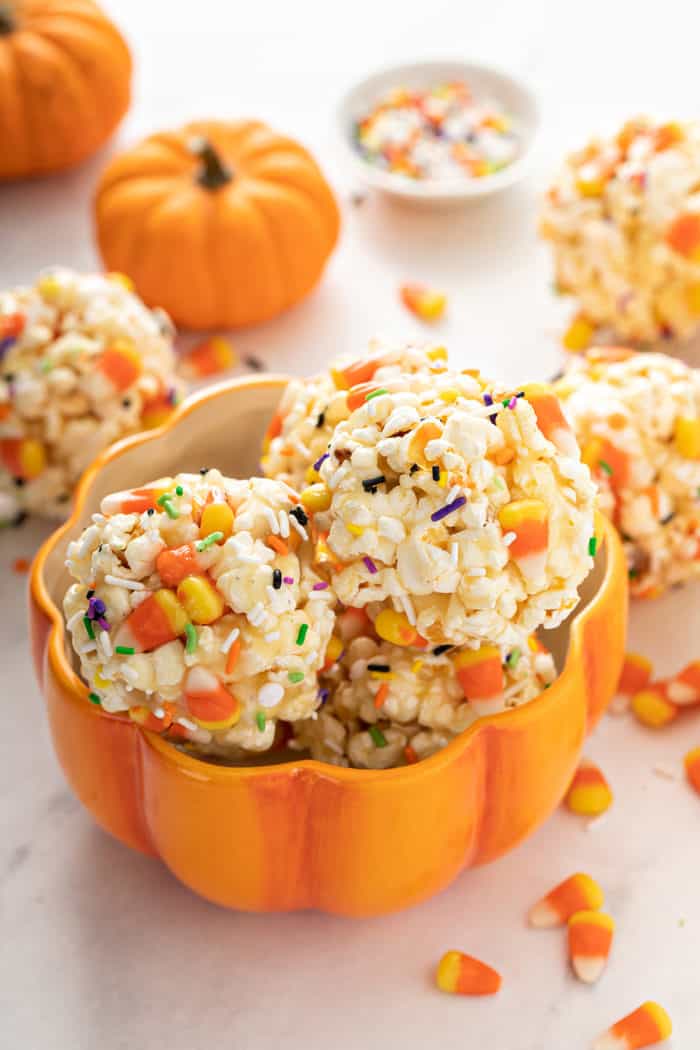 If you're looking for a fun and simple Halloween inspired treat, look no further than these festive Halloween Popcorn Balls.
I have fond memories of enjoying popcorn balls with my family at Christmastime, so I thought, why not extend that joy to Halloween?
Although the popcorn balls I loved at Christmastime were not homemade, they were always something that I looked forward to every Christmas Eve as a kid!
There was just something about that sweet, salty and sticky combo that I just adored, so now I want to pass along this sweet treat and fond memories to my girl, but we're making them homemade!
These Halloween Popcorn Balls are pretty simple to make, but they do involve boiling sugar, so you'll only want little kiddos getting involved with the steps after the mixture has cooled enough to handle. But let me tell ya, rolling and decorating these adorable popcorn balls will be fun for the whole family!
The post Halloween Popcorn Balls appeared first on My Baking Addiction.