Forget boxed mixes or pre-packaged pudding cups. Making Homemade Vanilla Pudding is as easy as can be and the results are beyond delicious!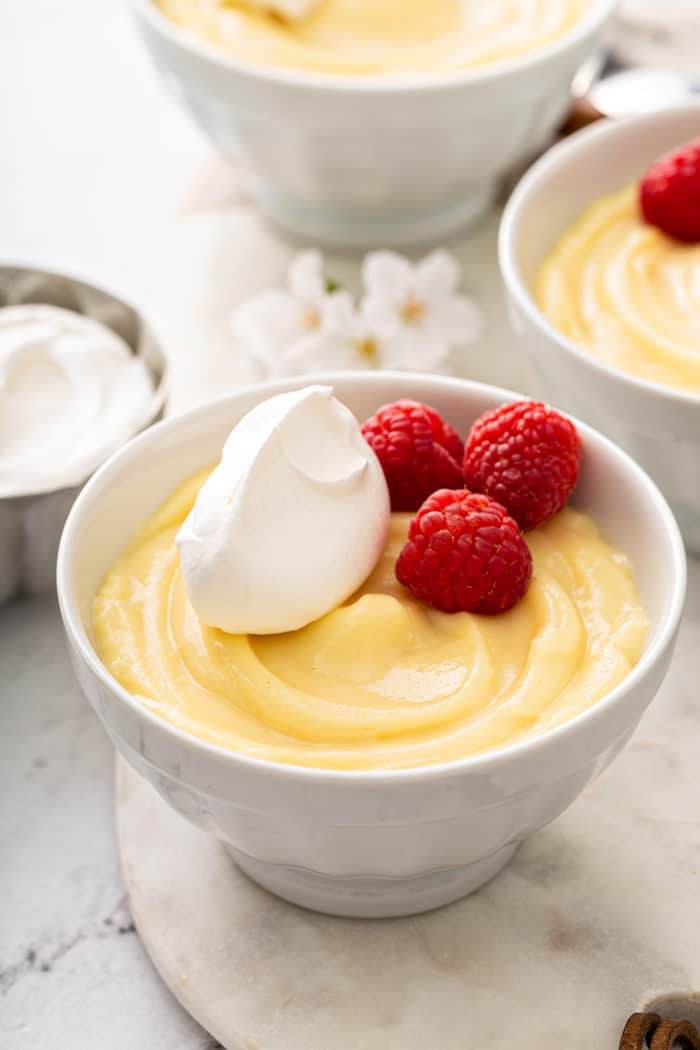 When I was a kid and even into my college years, I was a huge fan of pudding cups with a little dollop of Cool Whip or spray of Reddi-Wip. It was the perfect after school snack or simple dessert to keep on hand in a college dorm fridge.
Then I just stopped eating the little snack packs and didn't purchase them again for like 15 years.
However, one day a package of vanilla and chocolate swirl pudding cups caught Elle's eye at the grocery store and ended up in our cart – with a can of Reddi-Wip of course. And now my sweet girl loves pudding just like her Mama.
The post Homemade Vanilla Pudding appeared first on My Baking Addiction.