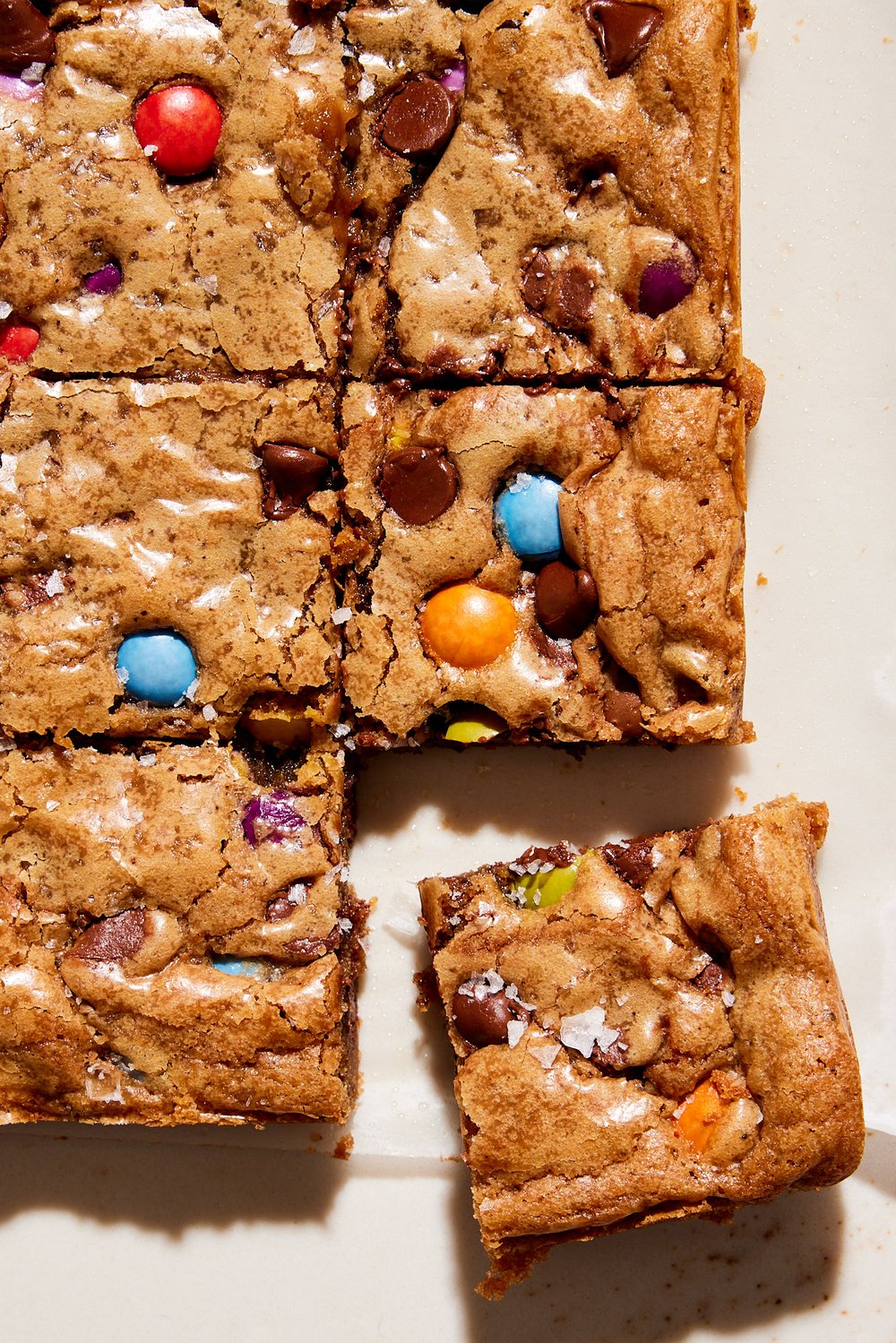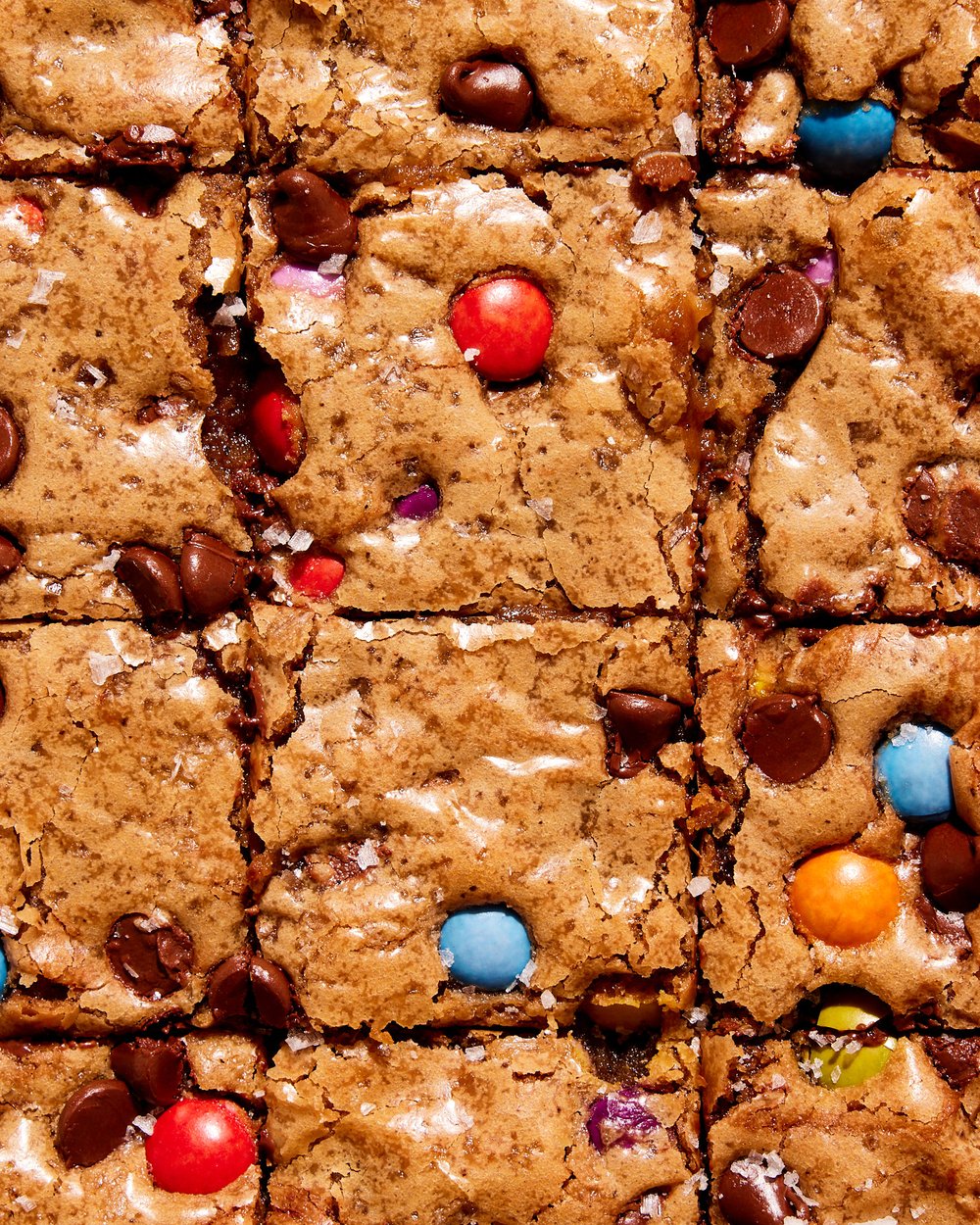 Blondies are one of the easiest bakes around. Just combine a few simple pantry ingredients in one bowl with whatever chocolate you have around, spoon the batter into a pan, and bake. The brown butter and vanilla give these a rich and delicious flavor so don't skimp on either.
---
One Bowl Brown Butter Blondies
Makes one 8×8-inch pan
10 tablespoons (142g) unsalted butter
1 cup (200g) dark brown sugar
1 large egg, cold from the fridge
2 teaspoons vanilla extract
1 teaspoon kosher salt (diamond crystal)
1 cup (128g) all-purpose flour
1/4 teaspoon baking powder
1 cup (170g) chocolate chips or m&ms plus more to sprinkle
Flaky salt, to sprinkle (optional)
Heat oven to 350ºF and line an 8×8-inch baking pan with parchment paper
Brown the butter: Melt the butter in a medium saucepan over medium heat, stirring constantly until all of the milk solids turn golden and the butter has a nutty fragrance being careful to not let it burn.
Add the butter to a large bowl, then add the brown sugar. Whisk to combine then whisk in the salt and vanilla. Whisk in the egg.
Fold in the flour and baking powder. When a few streaks of flour remain, fold in the chocolate.
Transfer the batter to the pan and smooth the top then sprinkle with more chocolate and a bit of flaky salt if desired.
Bake for 25-30 minutes or until set on the edges and still soft in the center. Let the blondies cool in the pan set on a rack.