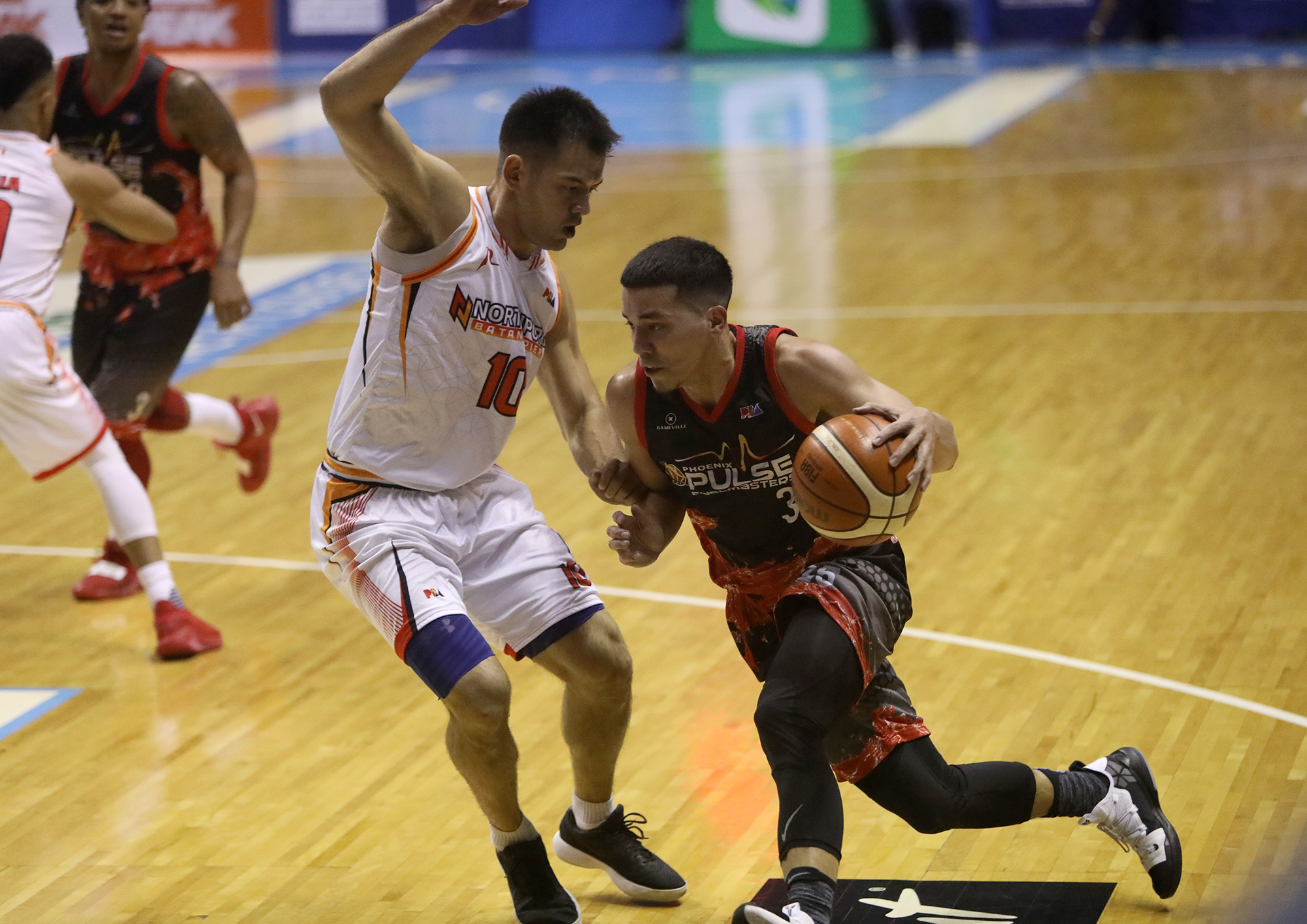 For the longest time, Phoenix Pulse coach Louie Alas has pointed to his team's defense as biggest factor to their string of victories.
That couldn't be truer when the FuelMasters returned to action and survived NorthPort, 98-96, Wednesday night in the 2019 PBA Philippine Cup at Araneta Coliseum.
"Our defensive character has been improving," Alas told reporters in the post-game presser. "We've always believed that it's our offense that pulls us through. But this is the fourth time we won through our stops."
Matthew Wright and Justin Chua came through for Phoenix, tallying 22 and 19 points, respectively.
The Batang Pier, meanwhile, drew commendable scoring performances from Moala Tautuaa and Sean Anthony, who combined for 42 markers.
But the telling bit boiled down to Phoenix's defensive might. Alas' wards outshined NorthPort in blocks, 5-3, and steals, 11-7, a bid to keep their loss count to just a single game.
"It's because of our defense that we won the game," he added.
And while Alas could heave a sigh of relief, it  will only be brief with the Fuel Masters facing Alaska,  the team he formerly served, on Friday at MOA Arena.
The FuelMasters will stake their 6-1 record, which is the second-best in the Philippine Cup.
"This was hard," he said of the cardiac game with NorthPort. "But Friday's harder. That's for sure."
NorthPort, on the other hand, dropped to 2-3. It faces Meralco next.
Written by: Denison Rey A. Dalupang
The post Phoenix leans on defense anew to turn back North Port appeared first on Philippine Basketball Association.