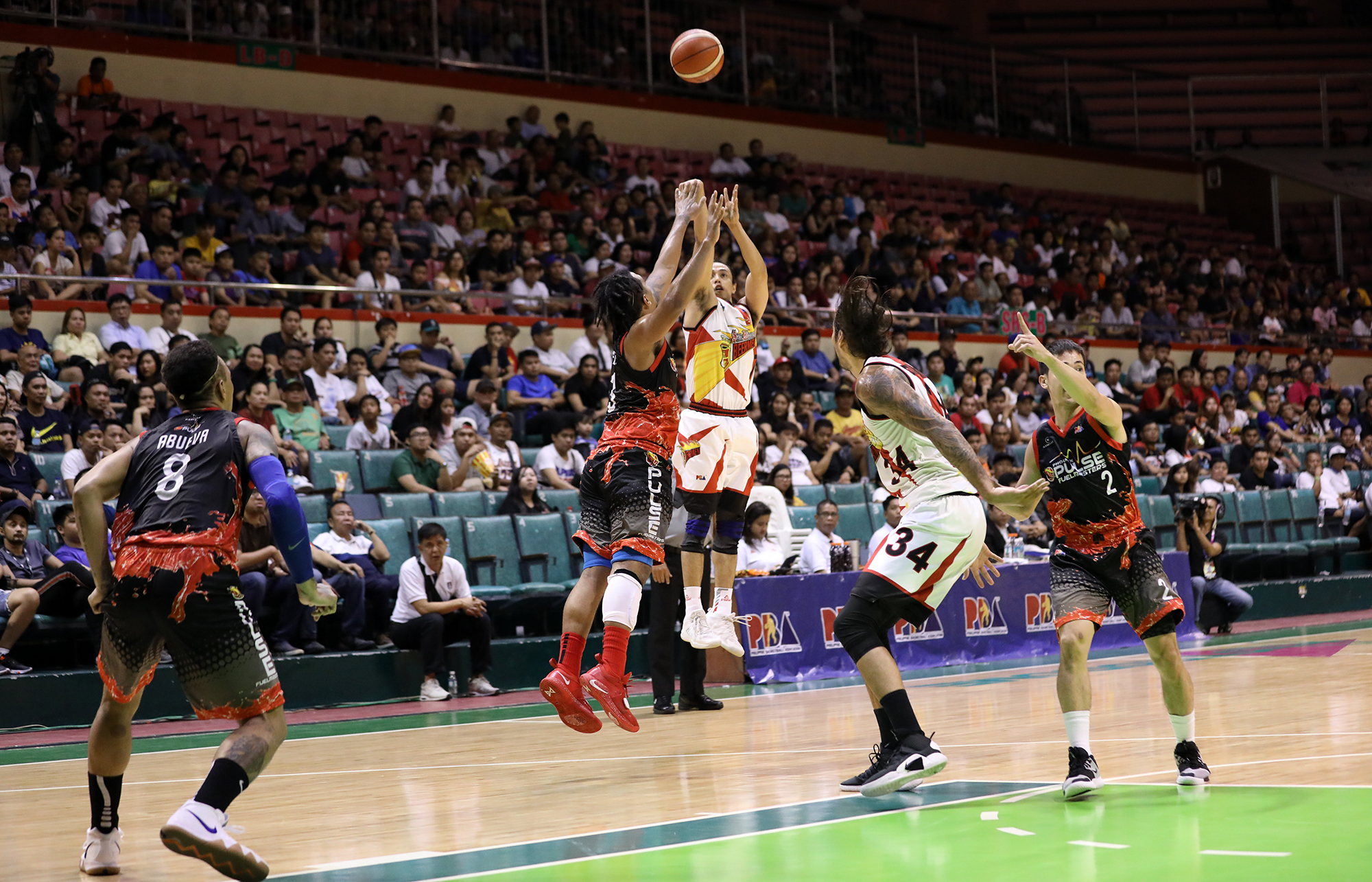 MANILA, Philippines—The technical fouls kept coming and so were 3-pointers from Terrence Romeo.
Romeo took over in the third quarter and San Miguel Beer steamrolled Phoenix, 114-91, in another rough-and-tumble Philippine Cup semifinals duel for a 3-1 series lead Tuesday night at Cuneta Astrodome.
The explosive guard erupted for 17 points on 5-of-6 shooting from distance after going scoreless in the first half.
Romeo alone outscored the Fuel Masters in the third quarter, where the Beermen dominated, 30-15.
San Miguel looks to close out Phoenix on Thursday at the same venue.
The game saw two ejections and a ton of technical fouls called against both teams.
Written by: Mark Giongco
The post Terrence Romeo stars as San Miguel blows out Phoenix, nears finals berth appeared first on Philippine Basketball Association.