This Zucchini Quiche with Prosciutto has no crust to mess with and is packed full of cheese, prosciutto, and grated zucchini. Plus it's versatile enough to eat for any meal!!
After 35+ years of marriage, this is the first time the picky hubby has eaten zucchini voluntarily. As soon as he smelled the aroma wafting out of the oven, he was sold! Ham and Zucchini Quiche for the big win!!!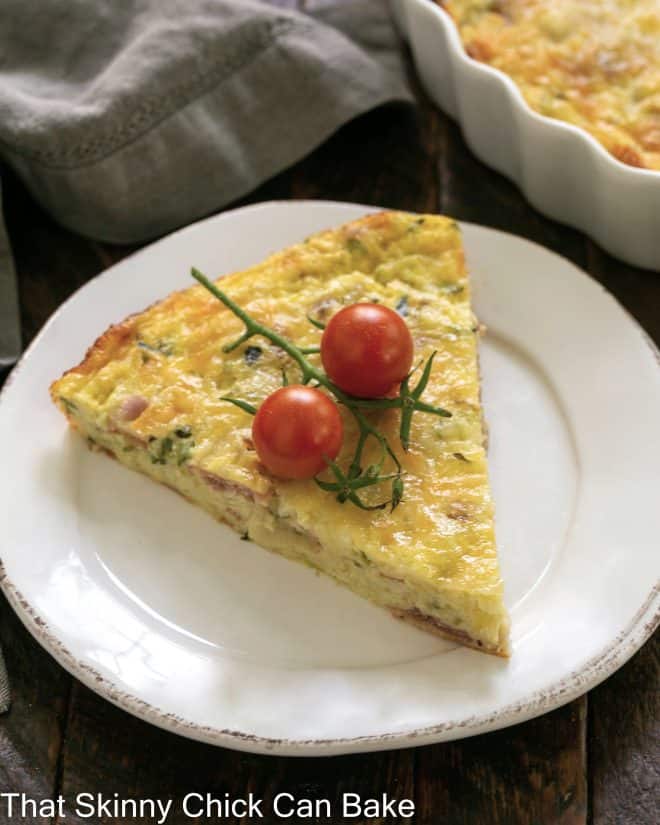 The post Zucchini Quiche with Prosciutto appeared first on That Skinny Chick Can Bake.